Marsh's Page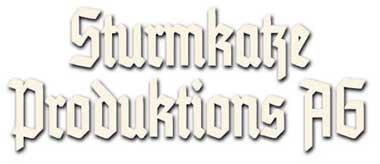 Don't stop at these pix, there's loads more to bore you
Back to reenactor.Net

Marsh P1 | Marsh P2 | Marsh P3


Welcome to the "Marsh" page... what is that? Well, it is a page that will tell you about me, Marsh Wise, the idiot Webmaster/owner of reenactor.Net and a few other sites.

First, I am a historical reenactor... DUH! I got into it originally doing OPFOR (Opposing Force training) for the U.S. Army as an unpaid volunteer--this hooked me up with other reenactors and I then got into WWI reenacting. This led to WWII and Rev War (a bit) and now, Roman reenacitng.

A bit about me now: I was the the long-time former editor of both J.R. 63's magazine Der Frontsoldat and its webmaster along with also being the editor of the GWA's (Great War Association) On the Wire and their original webmaster (I still help a bit there, but much less). And, I still do hobby websites and newsletters. IR23's website and newsletter both come out. Legio IX's website is there and the newsletter occasionally...

As it is now, I've been doing computer and electronic publishing for quite awhile now. I find it fun and challenging.

I keep trying to make reenactor.Net a better resource for reenactors around the world and to this end, we are always soliciting help. I say "We" because it is a collective venture with a number of really great assistant webmasters in each time area!

And if you're really bored,

.

Me at MTA 2015. That's Military Through the Ages, held at Jamestown Settlement in Virginia. Here I am portraying a Roman 1st Century soldier.

A bit about me—like you care! Originally from California, I have also lived in Pennsylvania, Virginia, Oregon, Florida, Oklahoma and, for a short while, in Alaska. I graduated from Atascadero High School in 1982 and and not long after graduation, I (like a fool) made the jump from high school to the U.S. Navy. I was stationed in Pensacola, FL for training and then in Key West, FL with Tactical Electronic Warfare Squadron 33 (VAQ-33). It wasn't so hot... as much as Key West is associated with people like Jimmy Buffett and Ernest Hemingway, I found something else about it—Key West is weird! Not only is it the alternate-sexuality capital of the South, it is also a really weird place to live. As you can imagine, all of this was quite a shock for a young kid from a little town out in the country (yes, there are country towns in California too)—not that I am particularly bigoted about it, it was just kind of a shock to see guys in dresses, etc. ;-Þ

Free at last, free at last, free at last!

After I got me outta the Navy ;-) I moved back to good old Atascadero for a couple of years and that is where I learned to be a "truck drivah" oooohhhhh.... a "contract mail driver" to be precise. An "oh-so-fun" job dealing with the Post Office and its minions. In 1986, I moved to the Washington D.C. area (actually Northern Virginia), where I continued to haul mail for a sucession of scumbags mail contractors—actually, one of them was very good to work for, 4-G's Trucking—in fact, they were an awesome company. Alas, all things change and when one door closes, another opens. Sadly, 4-G's was bought out and that company (which I later worked for, for 8 years) has died--a truly shameful affair (read an "artful" account here) with the company owner owing MILLIONS to the retirement fund, employee's pay and WAY more to creditors (and even the Post Office)—again, TRULY, a shameful affair. You know how they say "Never work for friends"?? It's true. Anyway, I now work for an un-mentioned, but decent contractor (un-mentioned because they don't need internet harassment) and life rolls on. These days, I am in managment and I am implementing and running electronic onboard recording devices (EOBRD)...

During this time, I did different things such as attend Columbia Schools of Broadcasting (whatta scam and a total waste of $$) and went to Northern Virginia Community College (NVCC)--that was pretty good and I learned a lot and met some good people, including my mentor, the late Dr. Donald Crosby. Living in the D.C. area, I also got to do a lot of fun things. The D.C. area is pretty neat and has a lot of great things to do—history, culture, etc. Sometimes I really miss it ;-( Of course, sometimes I don't either—traffic for one and at least here, I don't have snipers gunnin' for me at the gas station. Nor is it likely that Shippensburg will be the target of a scumbag terrorist attack—perhaps a Mexican revolution or some kind of Amish Junta, but terrorism—doubtful..

Reenacting

In 1989, I got into reenacting, first with the 393 VDV OPFOR unit and then later into WWI and WWII. In WWI, for years, I was a member of the old IR63, back before I moved away for a while and it had multiple implosions (hobby politics are BS). Anyway, below are some reenacting links I am, or have been, involved with:

In WWI, I now do Infanterie-Regiment 23, a great unit that I, along with Kameraden, re-activatied This is a living history group that is growing wildly. Our membership ranges form professionals to the profesionally un-emaployed—all brought together by an interest in the period and a dedication to doing it right.

If you are interested in WWI, please visit the website!

ROMA! After years of fighting the desire to reenact the Roman Legions, I broke down and joined Legio IX Hispana. This was in California, but when I moved to PA, I started it here. As of now, we are centered in the "MidLant" with our unit CO in Baltimore, but have members to the north and South.

Among our projects is a Roman Castra we are working on in Boyd's, MD. We have a site started for it called Roman Times. Anyway, our uinit is more dedicated to immersion-type events, but we do some public stuff like Military Through the Ages at Jamestown Settlement. Give us a look.

In 1999, after moving back to California, I founded 1./Gebirgsjäger-Regiment 98 as there just too many Waffen-SS units in Calif. (and the world, for that matter) and not enough Heer German Army). Besides, I never thought anybody really tried to do this neat impression right, so... I started the unit. Haven't done much for awhile... in fact, I am getting a bit long in the tooth for this impression and am was probably going to start doing Luftwaffe Field Division... why? Well for one thing, they had tons of old, fat guys and they were issued a mish-mash of kit, so it's more interesting. I have no need to portray some uhleet trooper :-0

Oh piss on it... WWII just doesn't do much for me these days. Maybe Not that I'm against it--it's just that WWII gives me the skeevies. Why? I dunno, for years, we worked hard to improve things and then now, with all the Chinese imports and new people coming in, it has changed. Maybe it's just that I'm old. I dunno. There are lots of good WWII units out there still. 3./IR226 is still a good unit.

Sailing

I have always loved sailing since the first time I went on a sailboat. A friend of my parents named Dick Mobely had a 40' Kettenburg that I got to go on a few times. Made an impression. He encouraged me to get a Hobie Cat, but it never worked out. In the Navy, I learned to sail on a Sunfish... you coud rent them from the Navy for $2. an hour in Key West. A friend Greg turned me onto that and I was hooked. Took more years before I got my own. I had a small (Laser maybe) that I rebuilt and ended up selling before I got to use it. Years later, I got a Cal 25 and sadly, again, never could get it back into the water. Now, last summer (2015), I bought a Catalina 22 which did go by one of my rules that it had to be trailable. It is. I've renamed her Hotspur and while I barely got to use her last year, plan on a lot this coming season.

Changes in Latitude, Changes in Attitude

In 1998, I got married. Not much to say there.

Living now in Pennsylvania, we moved Wendy from our old "homestead" in Foresthill, CA to Ft. Loudon was quiet, but too out in the country. In late 2008, we moved to Chambersburg, PA and in 2011, on to Shippensburg where I settled. All this has put me right back in the middle o' reenactin' country :-) It's also about 32 mins from the GWA's WWI site!!

Andere Scheiße...

Let's see, what else... a bunch of cars, my "new" vehicle, a 2004 Jeep Grand Cherokee. I still have my 1995 GMC K1500 and my trusty Ford F-150... At this time, we are down to one cat—alas, my original three A.B. (the original "Sturmkatze"), Picard, Heinz all died within 2 months of each other in the fall of '03... ;-( Then we got Isabella and Nikki —'Bella went to Kitty Valhalla in April and Nikki moved to Reno with my parents. We still have Nero. Caesar decided to break out as we were moving and didn't make the jump :-( On June 26, 2015, Isis went to the bridge, a victim of kidney disease and a stroke.

For years I had a great dog, Angus, who was pretty much better than most PEOPLE I have met. Sadly Angus went to the Rainbow Bridge on Nov. 18, 2015. As Catty said, "I'm gonna miss that dog!"

In January 2005, I sort of adopted a dog Miller, he's a Basenji (an African Barkless Dog)... his idiot former "guardian" (what an PC term... am I becoming an animal rights activist?) was going to put him down for killing chickens. What jackasses! He is the best, most well-behaved dog... oh, the fools they let have pets ;-( Anyway... My Dad had sort of stolen Miller—but, when he passed in April 2014, my step mom had me take him back with me. :-) He's still the same. Ha. I wish I coud clone him.

In the summer of 2006, I got Zoey, a Red Heeler (also called a Queensland or Australian Cattle Dog)... she's WAY too smart for her own good and believes herself to be the QUEEN (read Dominar) of the neighborhood world—I call her the "Princess of Darkness." :-o Lastly, my wife has another dog, his name is Pacha... he's a Chihuahua and, until she got him, I wasn't too enamored w/ these dogs. I must, however, admit he's pretty cool. In 2013, she rescued a long-haired Chihuha named Piper. Ma dogs is ma children. In fact, they're smarter and BETTER than most people's children! :-Þ


Zoey, the Velociraptor with fur.

Isis and the late Xena, who went to the Rainbow Bridge in November '06. Sadly Isis went to the Bridge on June 26, 2015—the last of the Virginia kitties. She was a good cat and I'll miss her.

Angus-Blue!
RIP Buddy.

Miller and Angus... back in the day.

Caesar. MIA Foresthill

Pacha Blue... King o' his domain.

Nero Nobody better.

Miller
When young

About the reenactor.Net site:

Our Server: Over the years, we've ben hosted at a few places. Well, in late 2001 we had to move our server as our old host (saturnnet.com) had gotten bought out—the new ding-dongs owners then freaked-out at the bandwidth we were using (only 13GB of "pipe" then—now, something dumb like 20 to 50 per month) and told me that they wanted $100.+ per month to host r.Net... yeah, RIGHT. Since 2004, we have moved about 5 times... it's a major hassle. The latest move was not bad as the host did all the heavy lifting. Much better than ME having to do it manually. So, if you can't find a page, it might be partly because we are still working the bugs out of our site ;-( We're working on it though! And on that note, we have switched over to a "portal" type system. It, in itself, is kinid of a labor, but... way better to maintain than manually doing static pages.

Das Computer:

It's now a core i5 w/ Win 7 (I gues about to move ot Win 10) and it's a "Hackintosh" on the other side... lotsa RAM, HD space (can we say terrabytes?) and some other crap -- guess that will hold me for another coupla years (we can hope).

Software:

Initially, Adobe PageMill 3.0 was used to lay out pages and build my sites -- now I have converted over to Adobe GoLive -- first v.4.0, then v.5.0, v.6.0 and now GL CS2; a tool of the devil to learn, but a great program [Adobe's Technical Writing Dept. though, should all be taken out and shot!]. Of course, since Adobe went and bought Macromedia, you know these idiots just HAD to go and kill GoLive in favor of Dreamweaver—hey, it's Adobe's way; buy something good, then abandon it. Will I fully convert to DW? I don't know—I don't like it. Hell, I still love PageMaker, even though they dumped it in favor of InDesign which I am not so keen on. Anyway, I use GoLive CS2 for doing a lot of my page work.

The photos and art are usually edited with Adobe Photoshop CS6 and CorelDraw x4, also I am messing with Adobe Illustrator as I go (kicking and screaming and rarely)—I still like Corel better. Microsoft Word is used for editing some pages and text—also for converting documents I have been given, over to HTML format [this used to work real well, but Satan Bill Gates just HAD to change the program so it now adds all kinds of wierd code to the pages, why Bill, why?] And to this end, I am occasionally using Macromedia Dreamweaver CS6 to fix the Word conversions... And, truth be told, I now use Dreamweaver for working on code, as it's a great tool for code monkeys, just not for layout. ;-Þ Of course, as with any website, I also do some HTML code editing, thanks to a class I took at Sierra College—thanks Stan! However, coding by hand is a true pain in the arse and it makes it hard to lay stuff out and see what it looks like. Have Office 2003 still as NEW office (2007 and beyond) and later SUCKS SH*T!, so we'll see)...

Please e-mail me, Marsh Wise with your comments (other than telling me to shut up) at: mwise@reenactor.net
Me at the Great War Association's Spring 1999 event in Neuville PA
(this is a WWI event) I sure wish that was MY gun.

My Kamerad Marcus and I at the Great War Association's
Fall 2011 event in Neuville PA.

The highlight of the GWA Fall 2009 event for me, getting to drive the horses. Hey, I'm a truck driver, it's kinda the same thing. It was COOL! Way cool!

If you're interested in having a web page (or even a whole site) for your reenacting unit, please visit my other website at www.sturmkatze.com. I specialize in reenacting (especially WWI and WWII) web pages and publications. We also offer web-hosting for reenactor uit websites, contact me if interested. No, of course none of this will be free, but it will be a reasonable price -- actually trades for reenacting stuff like WW1/WW2 militaria or German Soldbücher, photos and paperwork, along with SAILING gear, etc. are preferred!
[Hobbies should NOT be about making a big profit!].
Marsh P1
|
Marsh P2
|
Marsh P3


Updated Dienstag, 12. Juli 2016--15:23:12
©1998-2015 Marsh Wise and Sturmkatze Produktions AG
Don't be usin' these pix w/ out permission bucko!