Visit our Featured--Reenactor Unit
Website of the Month Quarter/Half year!
(well, maybe a bit longer... it really depends on our staff getting going and
nominating a new site--or for me, to find one I like and change this area
Hey! Here's an idea... YOU nominate a site! click HERE to suggest
a reenactor site o' the month)
This is actually kinda hard as I really don't have time to "surf" so it's usally some website I stumble across or a friend's
site that needs some boosting. If you have a site you would like considered for this, please go HERE.

Signal Corps Association
<http://www.civilwarsignals.org>
A communication watering hole for both scholars and period attired re-enactors who study and emulate that span of time (1860-1865) which constitutes the birth of modern military telecommunication. This is a one-of-a-kind site with a very active forum covering both wire and aerial telegraphy, systems of codes, stations of observation and communication, plus lots more. Aspiring over-all commanders and their re-created staffs would do well to visit and ponder the activities of this group.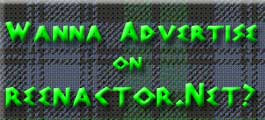 Yep! You too, could have your reenactor/historically-related businesses ad here, on reenactor.Net. We have a variety of different combinations to place your banner and text here on reenactor.Net, up to whole ad campaigns to reach your reenactor customers! Click on the banner above to check out our pricing.


Reenacting and Historical Books!
Visit Marsh's reenactor Bookstore!
If you are looking for books, music CD's or videos about
any
particular time period, please visit
reenactor.Net's
on-line store.
What does this mean? Do we have a store... Can you come in and yell at us ;-Þ
nope
, it means we are an "Associate" of
Amazon.com
! Each of our Time/Areas has (or will have--only a one or two don't have a reading list) a Reading list with links to books at Amazon. This is one of the ways you can help keep reenactor.Net going--the
pittance
we receive from Amazon when
you
buy a book through
us
!
Anyway, soon we'll have this all redone again, Amazon has come up w/ a newer, better way to help us build our web bookstore. Sometimes it's hard to find books in a time period we don't do, so... if we don't have something that YOU beleive we should, TELL US! :-) If you have any questions about our On-Line Store, please view its F.A.Q. page.
reenactor.Net's Featured book:

The first, was written by my wife's great aunt and is a good read.
The Journey

is 83 year old, first time author, Jeanne Spencer's extraordinary chronicle of her 57 year marriage to the late Charles Spencer. They married shortly before America's entry into World War II, which Spencer fought as an 8th Air Force bombardier. Horribly wounded on a mission against Bremen, Germany on November 26, 1943 Spencer was awarded the Nations second highest award for Military valor

the Distinguished Service Cross

. After spending 2 years undergoing extensive plastic surgery both in England and at a U.S. Army hospital near Valley Forge, Pennsylvania, Lt. Spencer was discharged from military service in 1946.

The Journey tells all this, together with the couple's remarkable post war story, as they settled in Jeanne's native Kansas, raised 2 sons, and served God through Chuck's Vocation as a Baptist minister and Chaplain of the Kansas State Soldiers Home near Dodge City. After Chuck's death in 1998, Jeanne has continued to live in Dodge City. Where she still plays the organ at the First Baptist church every Sunday, teaches an adult Sunday school class, and makes clothes for the children, of needy families.
Please, visit some of our fine sponsors!
This Site is Created and Maintained by

Marsh Wise
(another page here)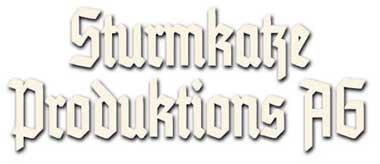 (click above to visit us!)
This page last updated: Monday, February 14, 2011/6:35:00 PM
©1997-2012, M. Wise--Please just ASK before using anything on this site.
(like we'd say no...)
reenactor.Net is not responsible for information (or misinformation) on linked sites.